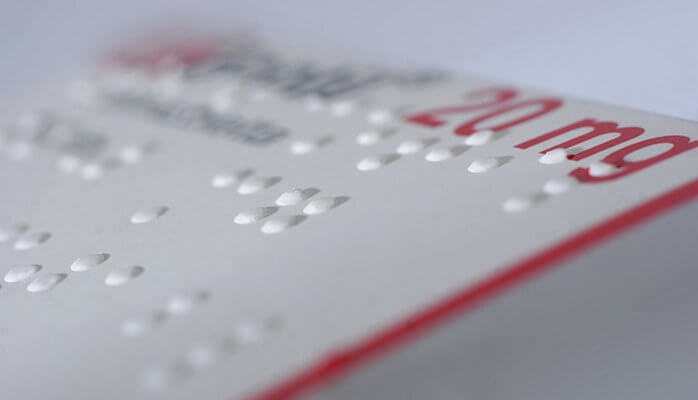 Attractive Packing Cartons with Braille Embossing
Since January 1, 2006 a new EU directive (2004/27/CE No) requires all packages of pharmaceutical products to bear the Braille characters, in order to give the blind and partially sighted consumer the ability to read and understand the necessary consumer information.

Council Directive 2004/27/EC – Article 56(a).

"The name of the product, as referred to in Article 54, point (a) must also be expressed in braille format on the packaging. The MA holder shall ensure that the packaging information leaflet is made available on request from patients' organizations in formats appropriate for the blind and partially sighted".

Ingenious Brandcare has helped number of pharmaceuticals to implement Braille Pharma Packaging.