TV Commercials – Film Making
Break through the noise
TV commercials are one of the most used and most effective forms of reaching a target audience. That's because TV commercials have the power to break through the noise, by being placed directly in front of your consumers at a time they are receptive to hearing it. Not only are we marketing experts who know the best ways to craft your messaging, we're video production artists who can put together great visuals in an engaging film. Consider us your one stop shop for breaking through the clutter.
Digital Campaign Videos& Film Making
Based on stories, not sales
Marketing videos are everywhere. It seems everyone has the goal of "going viral". That's certainly a nice objective - but we find that most of our clients want to drive leads and sales. Our first step is understanding your business and the benefits it offers consumers. Then, we craft messaging that will reach them and share your brand and those benefits. Customers don't want to be sold to - so we tell your story, we don't just try to get sales. We produce videos that immediately convey value and pique interest.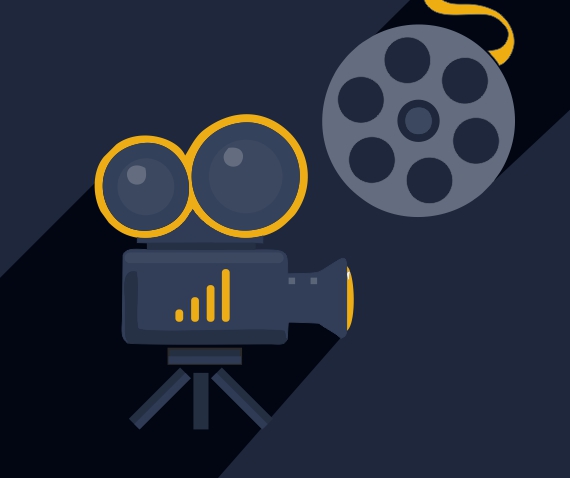 Corporate Videos& Films
Drive better brand engagement
In today's digital age, video is a type of marketing that you can't afford to ignore. There are so many styles to consider when creating a corporate video - and our producers and designers understand them all. From humorous, to documentary style, to timelapse work, a well-done video will share your message with the world. We combine latest video trends with high quality production and best of breed software to create videos guaranteed to engage.
Employee Videos& Films
Personality attracts talent
In a business landscape that is highly competitive, attracting and retaining the right talent is a game changer. It's important to share glimpses of your company: your culture, values, people, and workplace. We compile this information along with music, animation, and modern design elements to create a few moments that can have a big impact.
2D Explainer Videos& Films
Communicate concepts
Some ideas need storytelling. If you need to explain complicated ideas or products, a 2D video is your best tool. The right video can do more than explain - it can boost sales and enhance your brand. Our video producers are professionals at design, animation, graphics, and all elements of pre and post production. We take the time to truly understand the points you need to convey - and then we get to work designing crisp, simple visuals and content that customers will understand.
CSR Videos& Films
Evoke emotion photography
A great video has the power to evoke emotions, share your brand's essence, and ensure viewers remember what your organization does long after viewing it. All of these goals are important in marketing for the non-profit space. Our video experts learn about your organization and why your work is important. Then, our experts craft messaging that shares your information in a way that captures a viewer's attention.
Event Video Films
Capture the moment
Highlight the moments that tell your story. Whether you're creating a video to showcase at an event, or to relive the great moments from one - event videos are a great way to share memorable messaging about your organization, its products, and its leaders. We'll work with you to develop a storyboard to ensure that we're getting great footage of key moments and people. The finished product will be something truly memorable - just like your event.
Testimonial Video Films
Let your reputation speak for you
Testimonials sell. Customer testimonials have the highest effectiveness rating for all types of content marketing , You know that what you sell is awesome. But how do you convey that to potential customers? Shoppers trust reviews, surveys, and outside opinions when making a purchase decision. We know how to focus on benefits and get viewers' attention from the start, not just features. We've mastered the art of quick, to-the-point videos to help you sell.